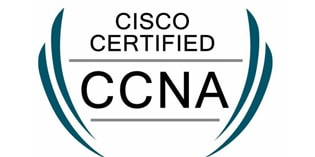 CISCO CERTIFICATION TRAINING
Cisco certified network associate is the stepping stone to the world of networking. The ccna certifications are widely respected and globally acknowledged in the networking industry. In our ccna training programs at Trivandrum, we let you work in a real time environment. That means you will be able to work on real routers and switches rather than simulation platforms. Our real time ccna training will provide you with enough skills and confidence to perform the day to day network administration tasks at your job.
CCNA training programs are getting more popular as enterprise networks are getting complex and CISCO technologies are used to robust and safe network infrastructures. At TESRO – Software, Networking and Management we always follow the latest and up to date certification syllabus in order to deliver the best to our students.
As a leading CCNA training company, we provide the following cisco certification courses.
The CCNA Routing & Switching is suitable for individuals who want to build a foundation in networking using cisco technologies. This entry level cisco certification validates one's ability to install, configure and troubleshoot a routed or switched network. This CCNA certification will enhance your prospects of getting employed at a renowned IT company.
Prerequisites: There are no prerequisites for this course.
Exam: CCNA R & S 200-125
Level: Entry Level
Duration: 30 days [ Fast track mode available ]
The CCNA Security training at TESRO Trivandrum prepares you to step into the world of network security. This associate level certification imparts you with the skills to develop a security infrastructure, recognize threats and vulnerabilities to the network. It also sheds light into the methods to mitigating those threads. As the need for security professionals are rising, this CCNA Security certification will be a great addition to your profile.
Prerequisites: Candidate must have completed any CCNA, CCNP, or CCIE Program.
Exam: CCNA Security 210-260 IINS
Level: Entry level
Duration: 30 days [ Fast track mode available ]
The CCNA collaboration training at TESRO, Trivandrum introduces you to the field of network video& IP telephony solutions. The new CCNA collaboration curriculum focuses on the convergence of voice, data & mobile technologies. Since more companies are adopting cisco unified communications solution, this certification is a great addition to your skill set
Prerequisites: There are no prerequisites for this course
Exam:      210-060 CICD – Implementing Cisco Collaboration Devices (CICD)
                   210-065 CIVND – Implementing Cisco Video Network Devices
Duration: 30 days [ Fast track mode available ]
Other Networking Certification Courses