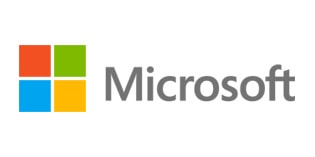 Microsoft Training Courses
A Microsoft certification validates your enterprise to build, deploy and manage various business solution using Microsoft technologies. The best way to achieve any Microsoft certification is practical oriented training. At TESRO – Technical Education & Scientific Research, Trivandrum, we have a unique method to get you familiarized with various technologies Microsoft has to offers. Here at TESRO, we offer MCSA Training programs and MCSE Training Programs.
MCSA Training course at TESRO makes you an expert in the latest windows server 2016 technologies. After completing the course you will be capable of installing, configuring and managing windows server 2016 environments. The MCSA certification will help a beginner to get started as a system administrator
Prerequisites: There are no prerequisites for this course
Exams:   70-740 – Installation, Storage, and Compute with Windows Server 2016
                     70-741 – Networking with Windows Server 2016
                     70-742 – Identity with Windows Server 2016
MCSA windows 10 is an entry level certification for those who aspire to be a computer support specialist. The MCSA (windows 10) training at TESRO helps you to be an expert in configuring, managing and maintaining a windows 10 enterprise system. The course covers installation and configuration of core local services. It also covers the fundamental concepts of building solid identities, content protection, hyper V application management etc.
Prerequisites: There are no prerequisites for this course
Exams: 70-698 – Installing and Configuring Windows 10
                70-697 – Configuring Windows Devices
The MCSE server infrastructure certification enables you to design, develop and manage most modern server infrastructure solutions. The MCSE training at TESRO covers all the important aspects of computer management, identity management, virtualization, Storage etc. This certification will be helpful to start your job as a system engineer.
Prerequisite: There are no prerequisites for this course but a sound knowledge of networking is preferred
Exam: 70-740 – Installation, Storage, and Compute with Windows Server 2016
70-741 – Networking with Windows Server 2016
70-742 – Identity with Windows Server 2016
70-744 – Securing Windows Server 2016
Other Networking Certification Courses